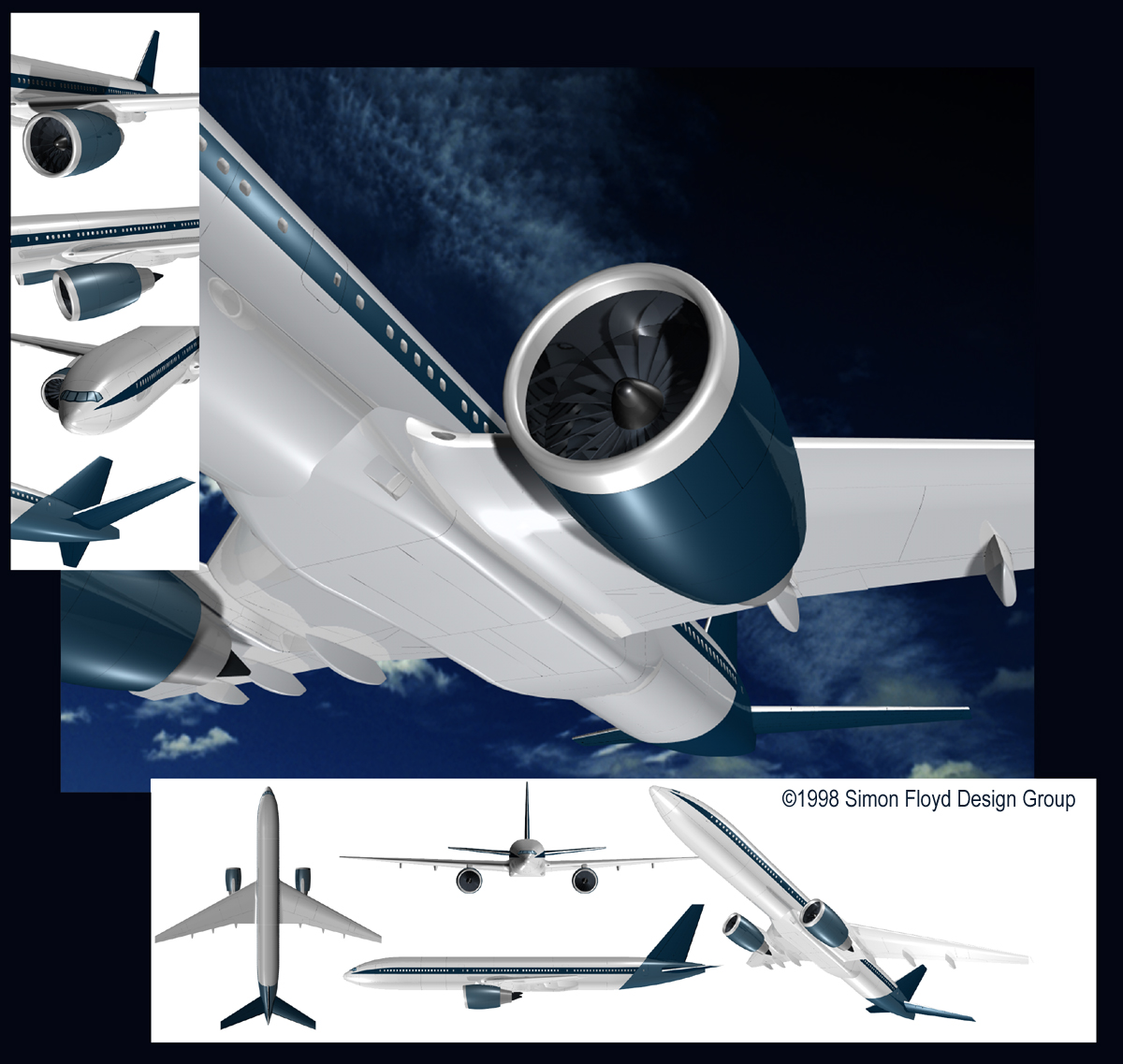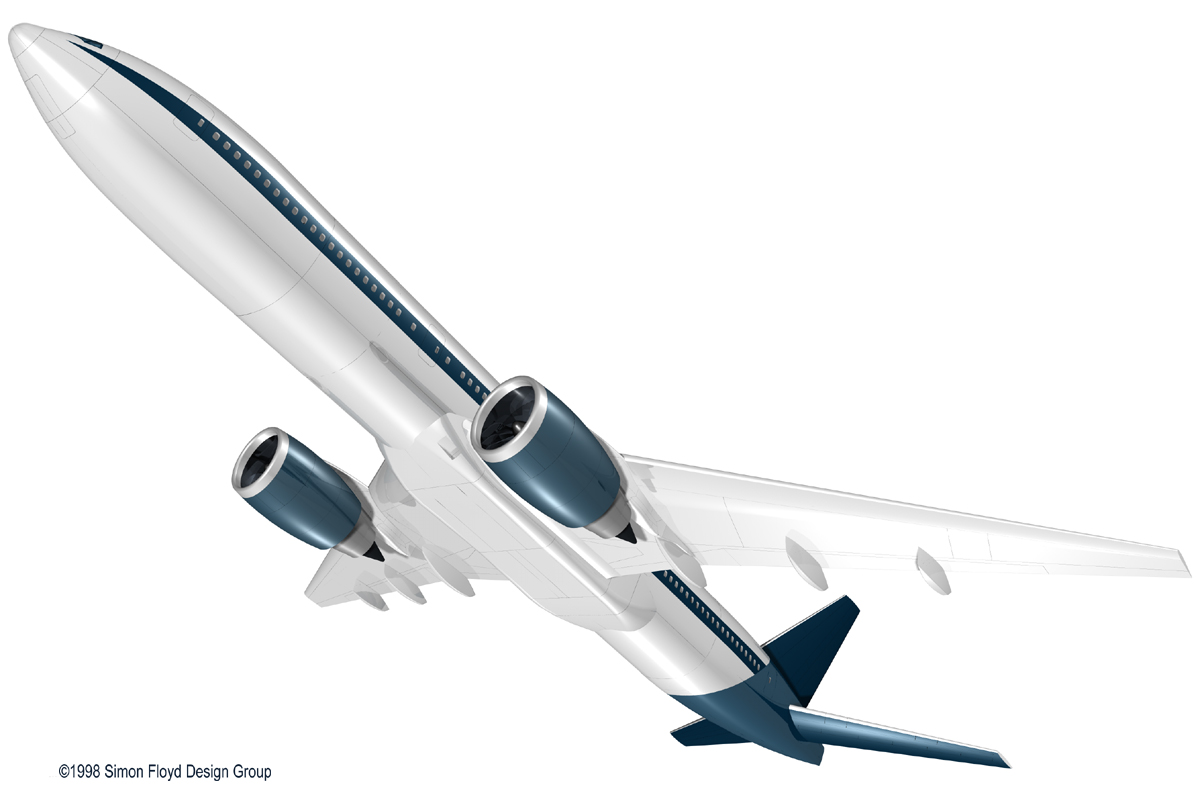 Below, you can see Simon's 777 in the very early version of IronCAD. We now have almost 20 years of enhancements which easily make IronCAD the most productive 3D CAD system by far. Think about the level of Solidworks in that same year. Solidworks would struggle with this project today. I can make changes in hours that would take days in Solidworks and other Pro/e clones.
Is 3D CAD Productivity an Oxymoron?
As I said above you can see how it is done in one file. You can see the parts and sub-assemblies. Look at Fuselage End under the Mirror Half, you can see the separate features. Most are positive and negative shapes dragged from the standard catalog on the right.
Here is great rendering of another one of Simon's projects. You have to remember these renderings were done inside IronCAD with its integrated rendering package.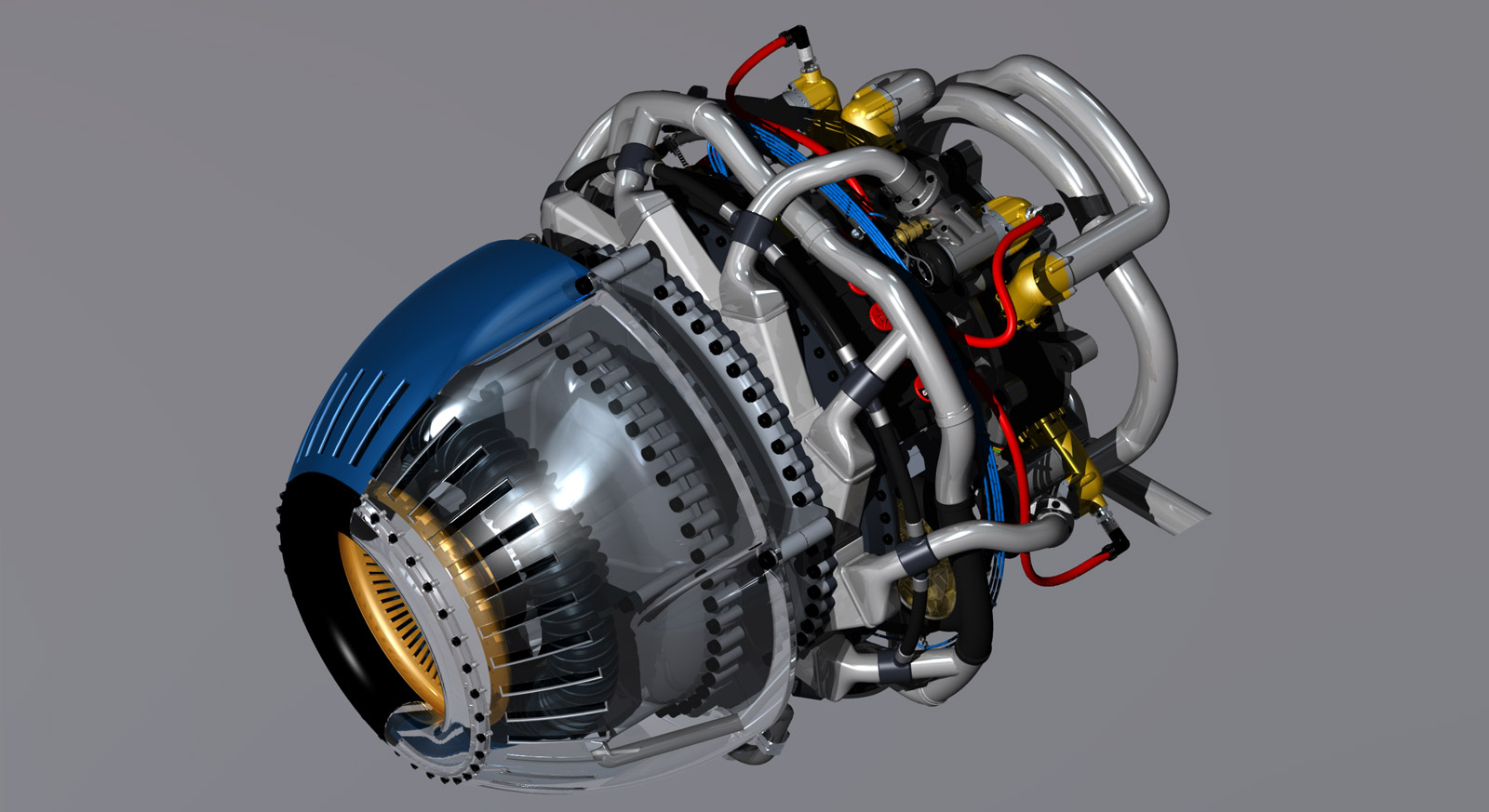 Here is the engine in IronCAD to show how productive it is to design in a single model environment. You can see this is a later version of IronCAD.
---
TECH-NET is offering a series of 3D CAD/CAM informational webinars focusing only on Industrial/Mechanical Engineering, Manufacturing and the generic operations of all the 3D CAD systems.

---

TECH-NET Engineering Services!

We sell and support IronCAD and ZW3D Products and
provide engineering services throughout the USA and Canada!