---
December 1st, 2016
Surfacing – So much hype?
There is a lot of hype about surfacing. Truth be told it is only used by 10% of the designers. There are two levels of Surfacing the intermediate which basically supports our solid modeling and the stand alone surfacing. Standalone surface design is a bit tedious. Based on wire frame design. Basic surface design aids to creating faces that are not easily created in solids. Advanced surface design is used by 2% to create surfaces that are in the realm of correctly creating visual based shapes like cars and other aesthetic shapes. These folks call themselves digital sculptors.
We will keep to the basic levels of surfacing as it relates to industrial/mechanical engineering.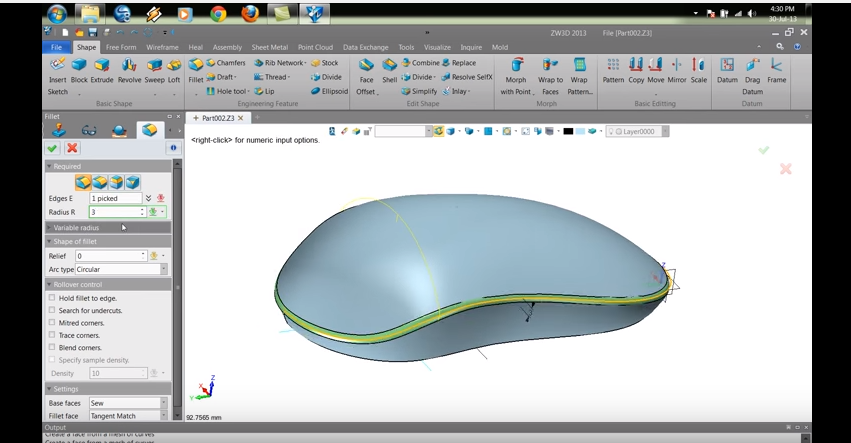 ---
December 15th, 2016
Hybrid Modeling – The future of 3D CAD.
This is the mixture of wire frame, surfacing and solid modeling working together. While many will not require this level of design it is very nice to have it available. The different design paradigms coexist in one design environment, offering design without limitations.
---
Date TBD
Reverse Engineering
To do reverse engineering you have to be able to utilized scanned data. Extrapolate and develop the necessary graphic to recreate the original parts. You have to have a highly functional Hybrid Modeler to make this happen effectively.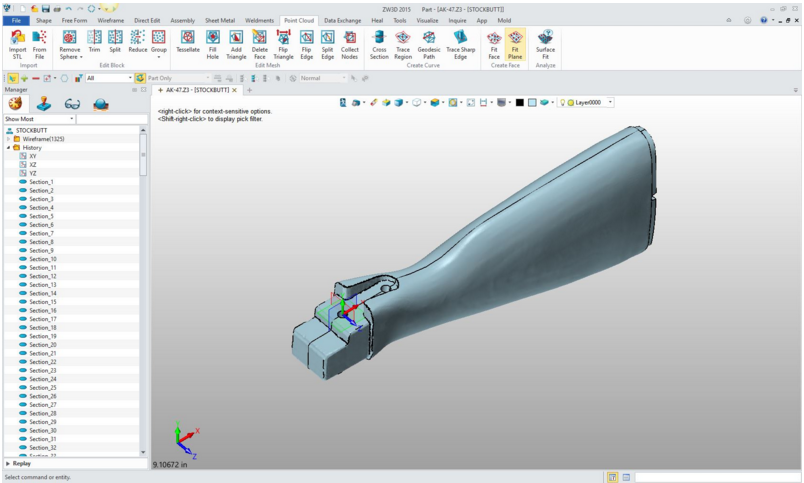 ---

Date TBD


Mold Design

I am a plastic product designer. I utilize the core/cavity split to evaluate the correctness of my parts. But mold design is unique and needs the many required standards available to create the molds. We will see how these work together. Again most mold design package work similarly.

---

Date TBD


Integrated CNC – Quickest design to manufacturing solution

There are very few integrated CAD/CAM systems. We are working with the most cost effective package. But again all are very similar. If you are a designer, student, manager, etc, that is interested in how CNC works or a professional CNC programmer interested in how others work this is the webinar for you.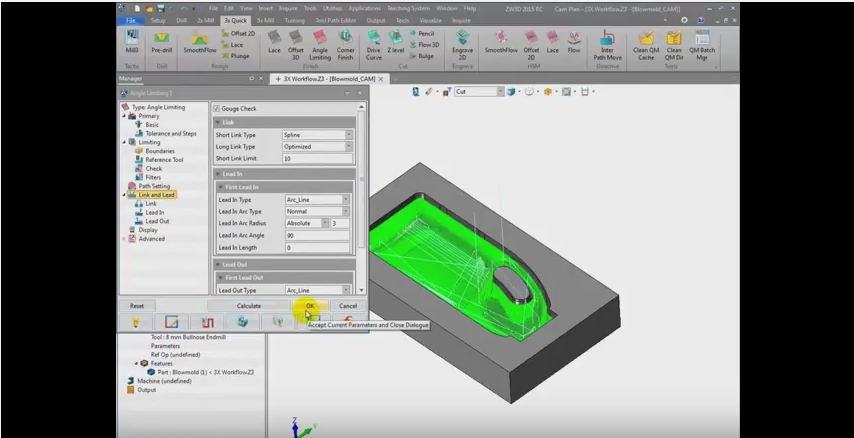 ---
DATE TBD

Extrude – The work horse of 3D CAD
I would say that 80% of 3D CAD design is based on the extrude command. We will go through the basics of how we create extruded shapes.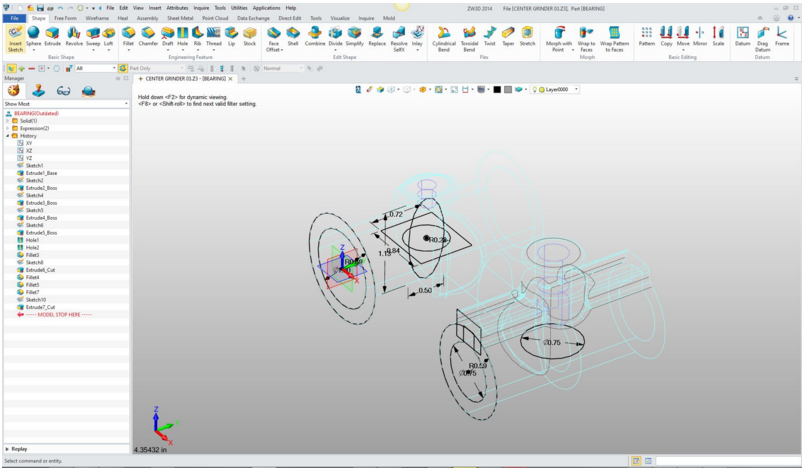 ---
DATE TBD
Spin or Revolve
This command is used probably 10%. Now there are industries like Gas Turbine that much of the work would be done with this command. But in most design it is rarely utilized.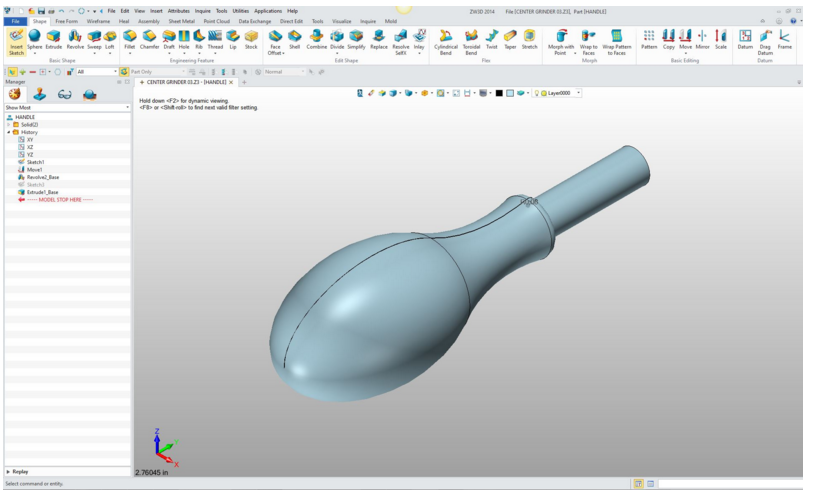 ---
DATE TBD
The Incredible Blend or Fillet Radius
The blend or fillet radius seems like a simple command. But it can become very complicated as you get into more complex machine or plastic parts. There are a variety of blends we can use depending on the type of design. If you are an Industrial Designer there are special blends to add an aesthetic value. We will show you the different types.
---
DATE TBD

The Flexible Sweep Command

This is a command I rarely use, no more than 5%. I have used it to sweep a unique shape that would have taken a combination of the extrude and revolve commands. Also it is the only way to create a shape down a contour. I am sure this would be used in creating tubes.
---
DATE TBD
The Mystery of Helical, Spiral and Coil Design Exposed!
This is a specialized function of the sweep process. Again this is rarely used and being that, it can be a bit of a mystery since you have to go through a learning curved every time you use it. But you will see how easy it is.
Many have used this to create specialty screw threads (for 3D printing) and springs but there are many other uses as you can see below.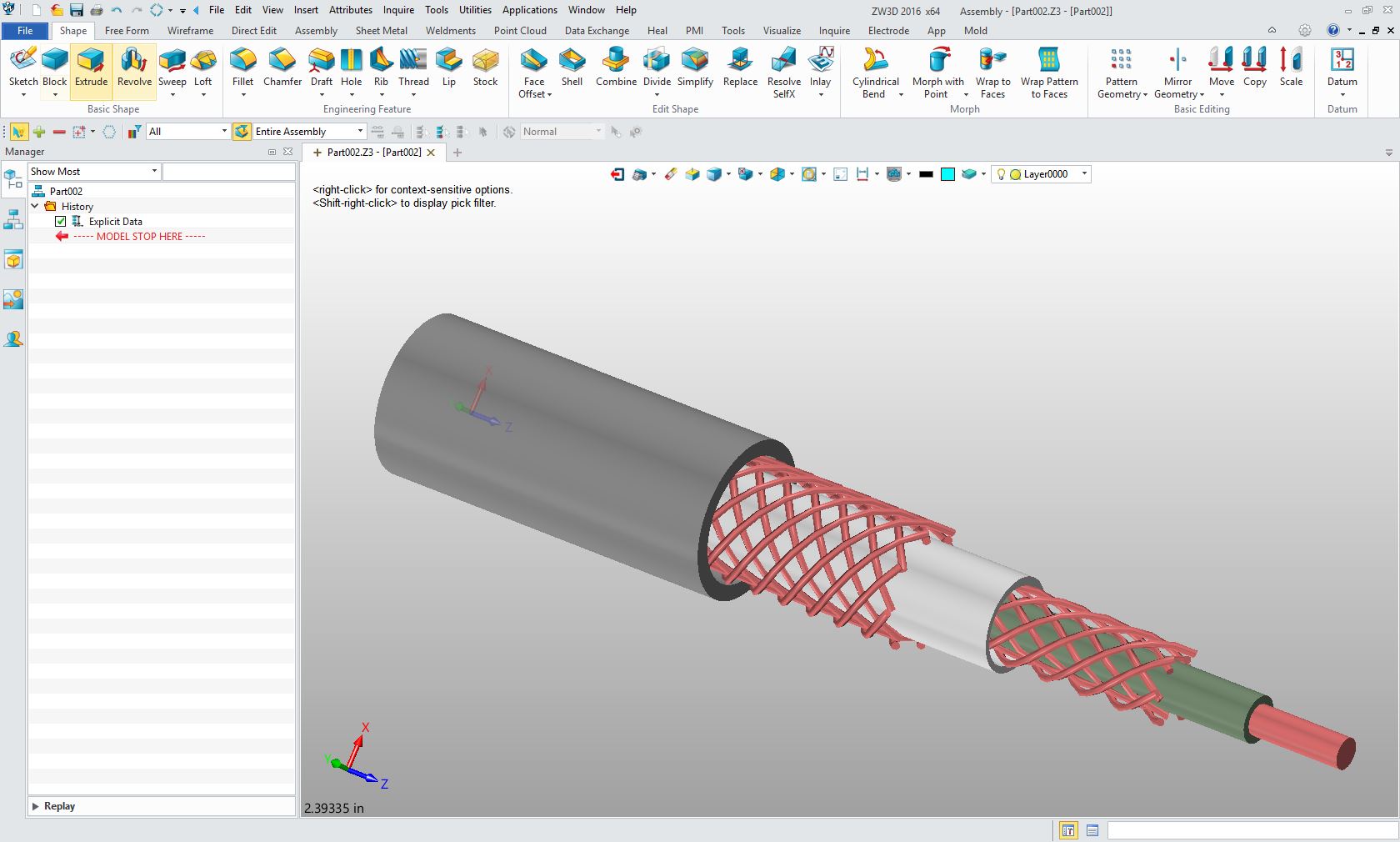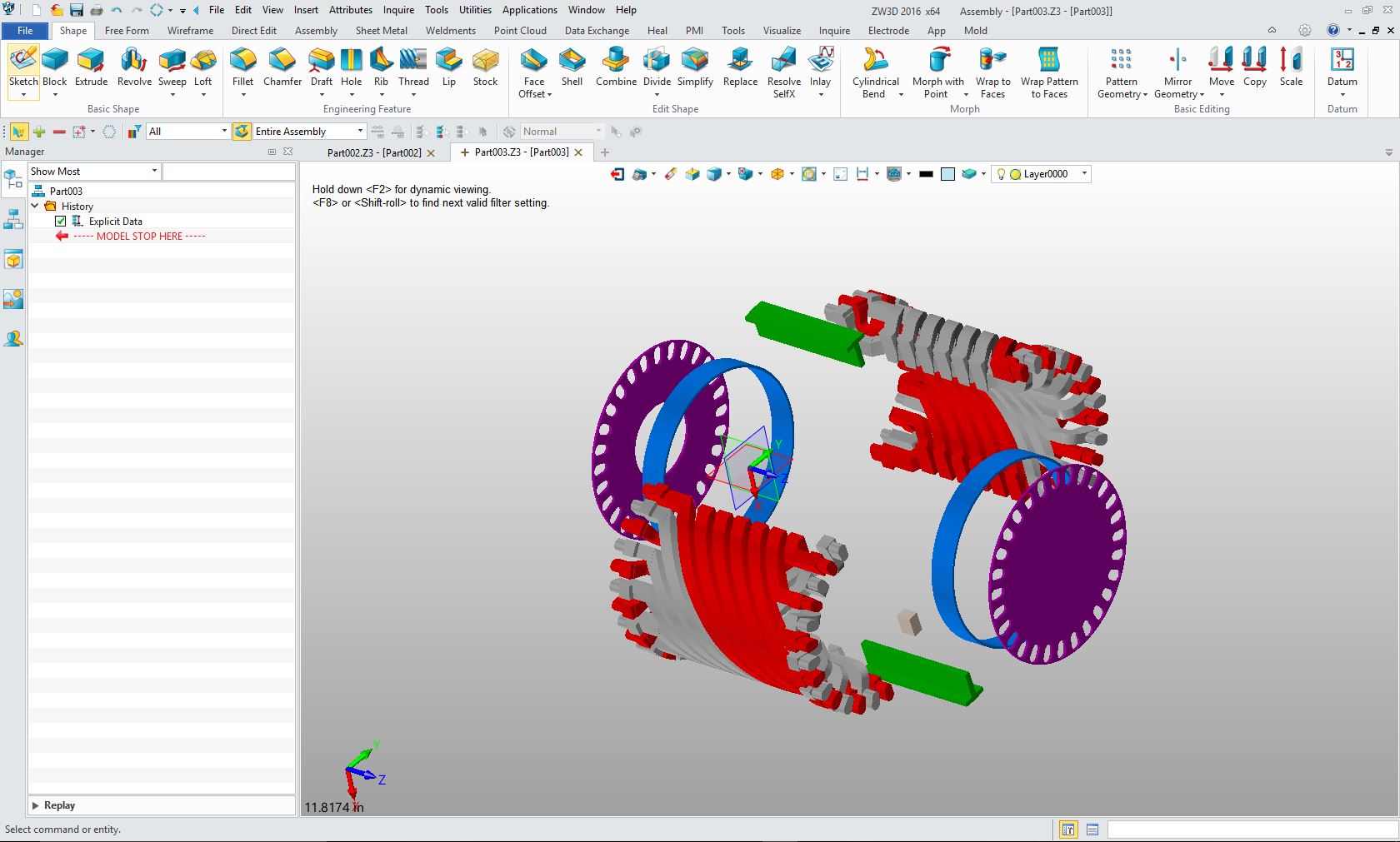 ---
DATE TBD
The Powerful Loft Command
This another command I rarely use, no more than 5%. I have used it in creating a fuselage for an experimental aircraft. It is a bit of a convoluted command made up of a combination of sketches. It is much more flexible as a surface design function, which we will get to in a later webinar.
---
DATE TBD
Direct Edit Relief – Adding flexibility to our design
process
All 3D CAD systems have attempted to make this functionality available. While history based design is very good in the conceptual design process is can become very difficult, even impossible when it comes for design modifications or changes. We all know change is the only constant in design. Integrated direct editing offers an incredible flexibility to do the changes. Not being dependent on parent/child relationships it allows complete freedom and flexibility to easily complete projects.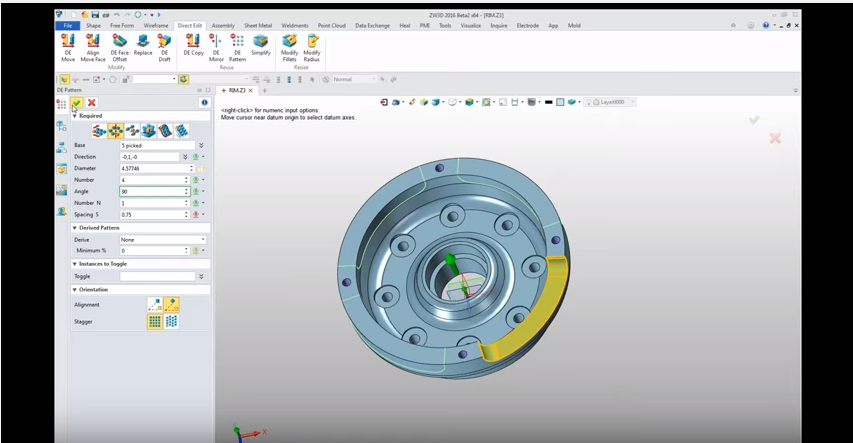 ---
TBD
Boolean Design – The beginning of solid model
This is a unique design process. It was the very first design process used in solid modeling. It is a bit of a subset of direct edit. Many times it is easier to create a positive part and Boolean subtract from a base part. This also a rarely used process but can add simplicity to our design process.
---
TBD
Multi-Object 3D CAD Design – The Most Productive CAD System Feature
Many call this "top down" or "in context" design. This is where all of the components are included in one file. Where you can work with any of the parts in an assembly. No external parts until the design is complete. Many times you can just leave the parts in the same file if it is a one-person project.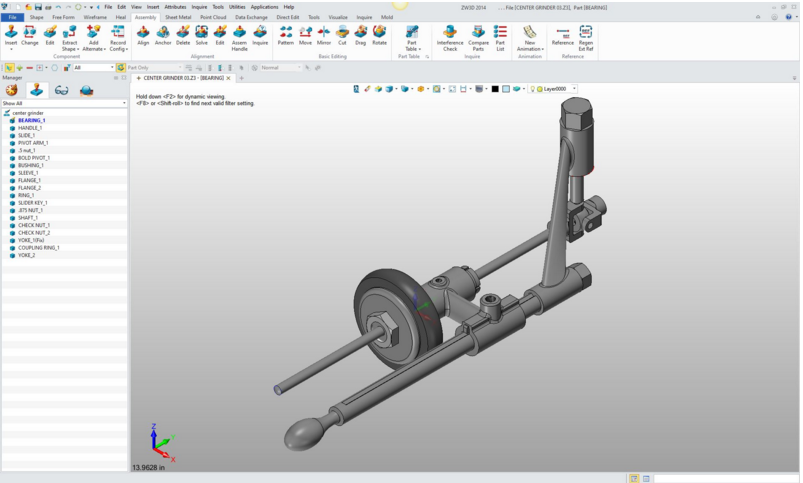 ---
TBD
The Integrated Drawing – Simplifying PDM
This is unique to ZW3D and a couple of other programs. It actually makes the Mult-Object concept much more viable. Having the drawing included in the part or assembly files eliminates much of the file management problems. Many of you probably don't know this exist. It truly is worth the look.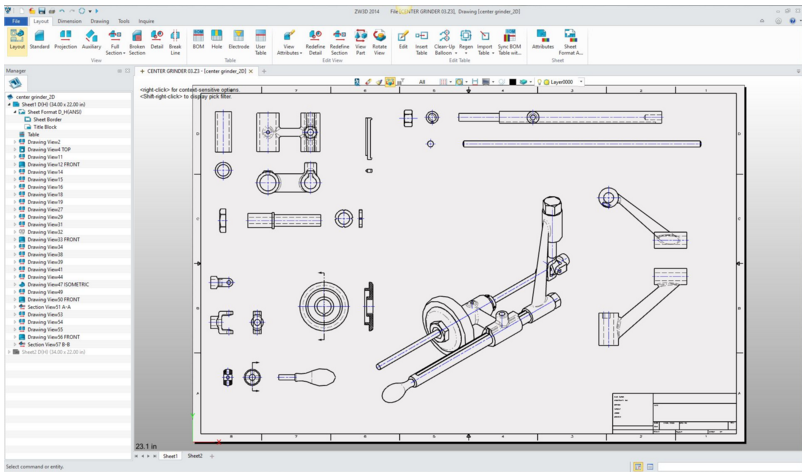 ---
We hope you can attend them all.
Please feel free to contact Randy or Joe if you have any questions.
Randy Biebel - 814-823-2262 or
randy
@greatlakes3d.us
Pennsylvannia
Joe Brouwer - 206-842-0360 or
joe@tecnetinc.com
Skype - tech-net-inc
Seattle, Washington