For the Individual
The Engineering Professional
The Inventor or Hobbyist
---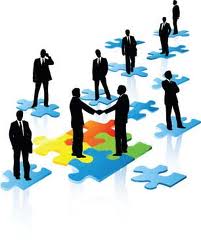 For the Company
Design Houses
Suppliers
---
Beyond Direct Edit: Surface and Hybrid Modeling
Where does your 3D CAD System Stand?
The Worst to Best 3D CAD System and Why
---
ZW3D is more than 3D CAD/CAM
It is a Complete Hybrid Design/Manufacturing Solution
---
All versions of ZW3D
Read the native files:
PTC Creo (Pro/E), Siemans NX/Solid Edge, Solidworks and Inventor
Read/write the native files:
Dassault Catia 4 and 5 plus all of the standard formats now includes JT
ZW3D offers added capability as your needs grow
Give us a call today! 206-842-0360
We support the USA and Canada!!
---

---

ZW3D Lite $1,300.00
Complete Professional CAD system with both history base and direct editing solid modeling and compete documentation functionality.

ZW3D Standard $2,500.00 The Very Best CAD Value!!
The is the best value adding Sheet metal design, Robust Surfacing and Reverse Engineering to ZW3D Lite.

ZW3D Professional $4,000.00
Adds Complete Mold Design to ZW3D Standard
Manufacturing
True Integrated CAD/CAM

ZW3D 2 Axis Machining $1,500.00
Includes ZW3D Lite to add CAD functionality

ZW3D 3 Axis Machining $4,000.00
Includes ZW3D Lite to add CAD functionality

ZW3D Premium $7,000.00 Virtually NO Competitor!!
3 Axis Machining with ZW3D Standard and Professional
---
Make sure you review the above article.
It shows a great example of interoperability!
---