This is a description of the purpose of these two functions as it pertains to the implementation of 3D MCAD/CAE/CAM.
Definitions
3D MCAD
We have for years called anything to do with computer aided design – CAD. But in the case of AutoCAD it was computer aided drawing. So, we started with a word that did not describe what we were doing.
How many times have been in a chat room discussing CAD and found out you were talking to a fellow that was doing "2D" and you were talking about "3D" or visa versa. You just sighed. So today we are discussing 3D MCAD
M (Mechanical) CAD (Computer Aided Design), now we can even get in a little trouble here, as it may relate to HVAC. But we will assume that MCAD refers to the Industrial/Mechanical Industry
CAE
– Computer Aided Engineering. This includes and type of engineering analysis or simulation utilizing a computer.
CAM
– Computer Aided Manufacturing. This encompasses all of the use of computers in the manufacturing of parts and assemblies including inspection.
We will start with engineering.
I am writing this for the PLM and MBE people that have never done any engineering and are now designing systems that engineering is using.
It the beginning, Engineering drove CAD. It was implemented to increase the productivity of making drawings. The purpose of 3D Computervision, Catia and Pro/e was to create drawings from 3D design. Until the late 1990's with the release of PDF, we were still delivering paper prints and then with the model with the introduction of 2.5 Axis CNC and stereolithography.
You would create the AID (Associated Information Document) we did not draw anymore we 3D modeled. The benefit of course was that if we changed the model all of the AID views would change. Clever, huh?
Engineering's only purpose is the delivery of concise,
complete and unambiguous documentation to manufacturing.
3D MCAD was doing just that until the late 1990's. But PLM was introduced at the turn of the century when the high end MCAD systems moved to the PC. I am not sure that they looked and decided on MBE and the single file of the PMI due to the delivering of the paper prints but something drove them to this non-functional process.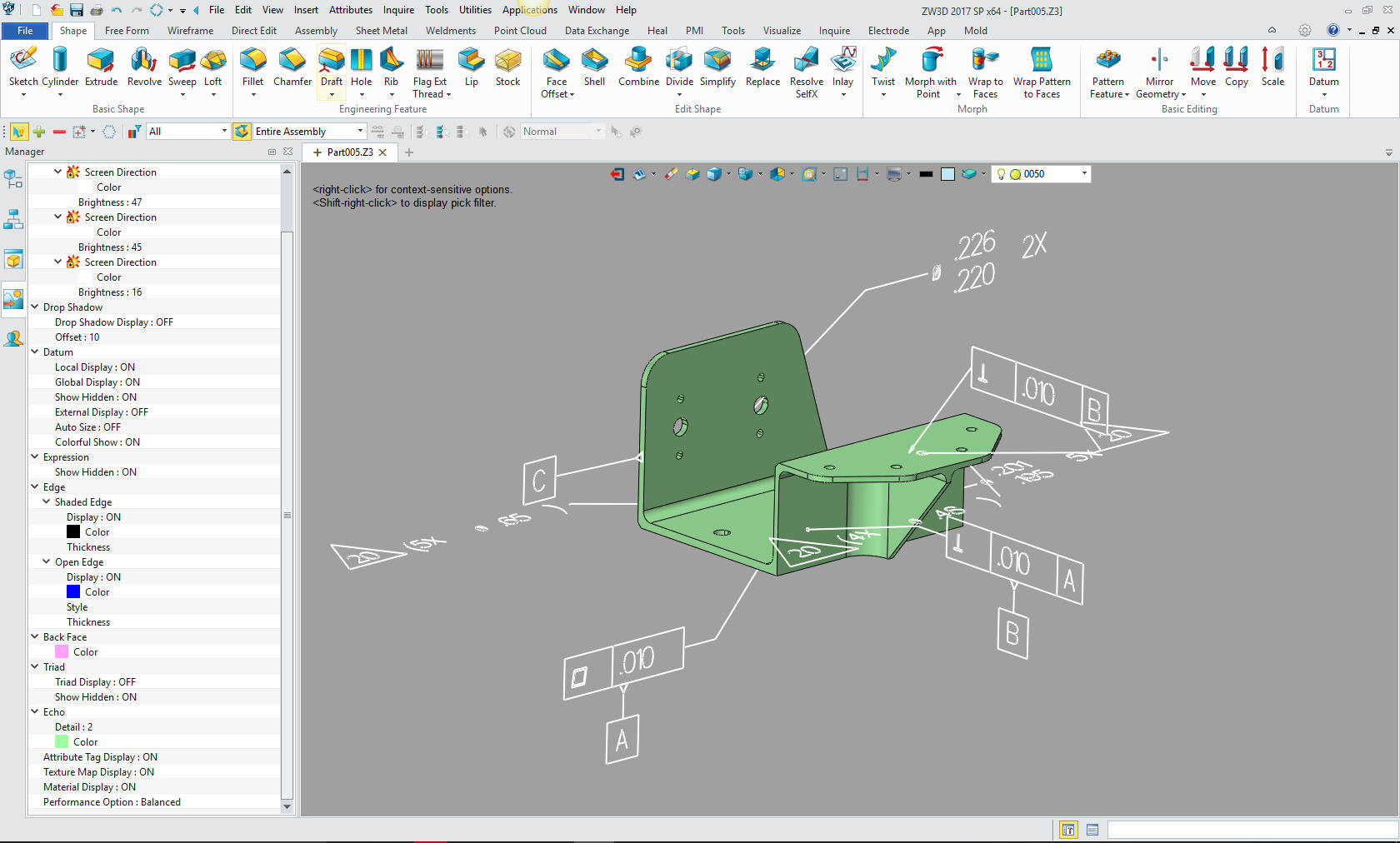 This is a PMI
Product Manufacturing Information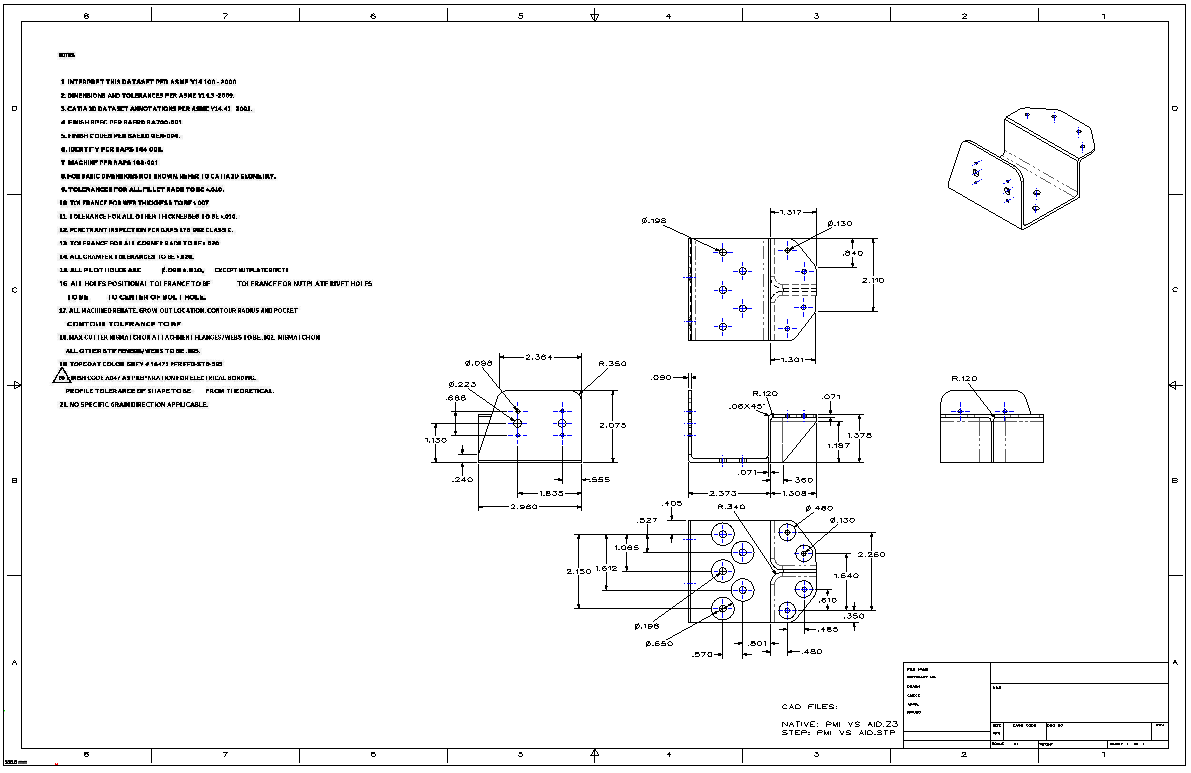 This is an AID
Associated Information Document
Both are of the same part.
Which is more clear to you?
All the midrange users were familiar with the PDF and started utilizing it instantly. Most actually incorporated it and allowed you to print a PDF with multiple sheets directly from the program. There are free programs that can print a PDF they act just like a printer. Of course, all of the mid-range allow you to print incredible 3D PDF.

The high-end programs took forever to implement many of these very useful features. IGES and STEP were the only import or export formats for both Pro/e and Catia for years and even then, they were optional. Even after they moved to the PC.

Sadly, the high programs could not even utilize the STEP and IGES files with their strict history based systems.

Most of the mid-ranged programs even developed native translators for Pro/e, Catia and NX.