Engineering Yesterday & Today
Engineer's Job Description
The Search for the Purple Squirrel!
Update 1-18-19 This is becoming a Joke
You can't make this stuff up!
"Ability to operate strain gage installation materials, fork lift, simple mechanics tools and wrenches, assembly hand tools, drill press, lathe, band saw and assembly power tools."
Design Engineer II - Data Strategy
Update12-14-18 Far beyond the Purple Squirrel!
Take a look at this job description from Microsoft. You have to think about the HR folks trying to get this right! If you can just understand it you got it! It has more Infotech buzz words than you have ever seen! No one could afford this "Architect"!
Architect - Global Manufacturing Industry Services
---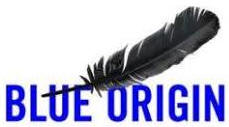 Mechanical Design Engineer - Engines
BLUE ORIGIN Kent, WA, US
In today's engineering world most have no clue why the system is set up the way it is. Most of the Millennial engineers and managers are twice removed from an effective engineering environment.
"Okay, Mr. Know it all, what is an effective engineering environment?"
"Engineering's only product is concise,
complete and unambiguous documentation"
In those days it was called "The Drawing". No, no, no not the "2D Drawing".
I have to tell you when 3D CAD was introduced in 1982, it was the same process as when it was based on the drawing until the introduction of PLM at the turn of the century. We just delivered the 3D model with the AID (Associated Information Documents) as a paper print and later as a PDF.
I will show how the engineering environment was set up at Boeing and most aerospace companies Pre-CAD below the Group engineering supervisor.
Group Engineering Supervisor
- Mostly just managed the personnel.
Lead Draftsman – The go to guy in the group. He basically handled the drawing process.
Why is the Lead Draftsman over the Lead Engineer?
The group was divided into different areas and a lead engineer was responsible for those projects in those areas. The lead draftsman oversaw the drawing status for the complete group.
I imagine today this would be an engineer experience in managing the documentations no matter what that documentation would be. The creation of drawing was the total focus of the group. When the drawing was released the job was done.
Lead Engineer – Managed projects in their specific area and I was quite often a senior draftsman
Design Engineer – Worked as a designer
producing design layouts
Design Draftsman – Worked independent or with a design engineer as a designer producing design layouts, creating drawings and/or assigning draftsmen the parts from the design layout.
Draftsman – Created drawings from layouts created by design engineers and design draftsman
The Death of the Draftsman or "Where has all the talent gone?"
Checker – Senior draftsman who reviewed and approved the drawings for design producibility, assuring the drawing correctness and they met the company drawing standards.
(The checker has been eliminated in today's engineering environment to its detriment. It was the step where the parts and assembly were completely scrutinized before engineering release. This steps saved millions in incorrect parts and maybe a better design.)
Reference Engineers (those that signed off on the drawing)
These engineers were not in the group but were available for all groups.
Manufacturing Engineer – Consulted on any manufacturing problems or questions.
Materials Engineer – Consulted on specific materials
Stress Engineer – All drawings had to be reviewed by the Stress engineer.
Their Signatures were required for the release of the drawing in a title block.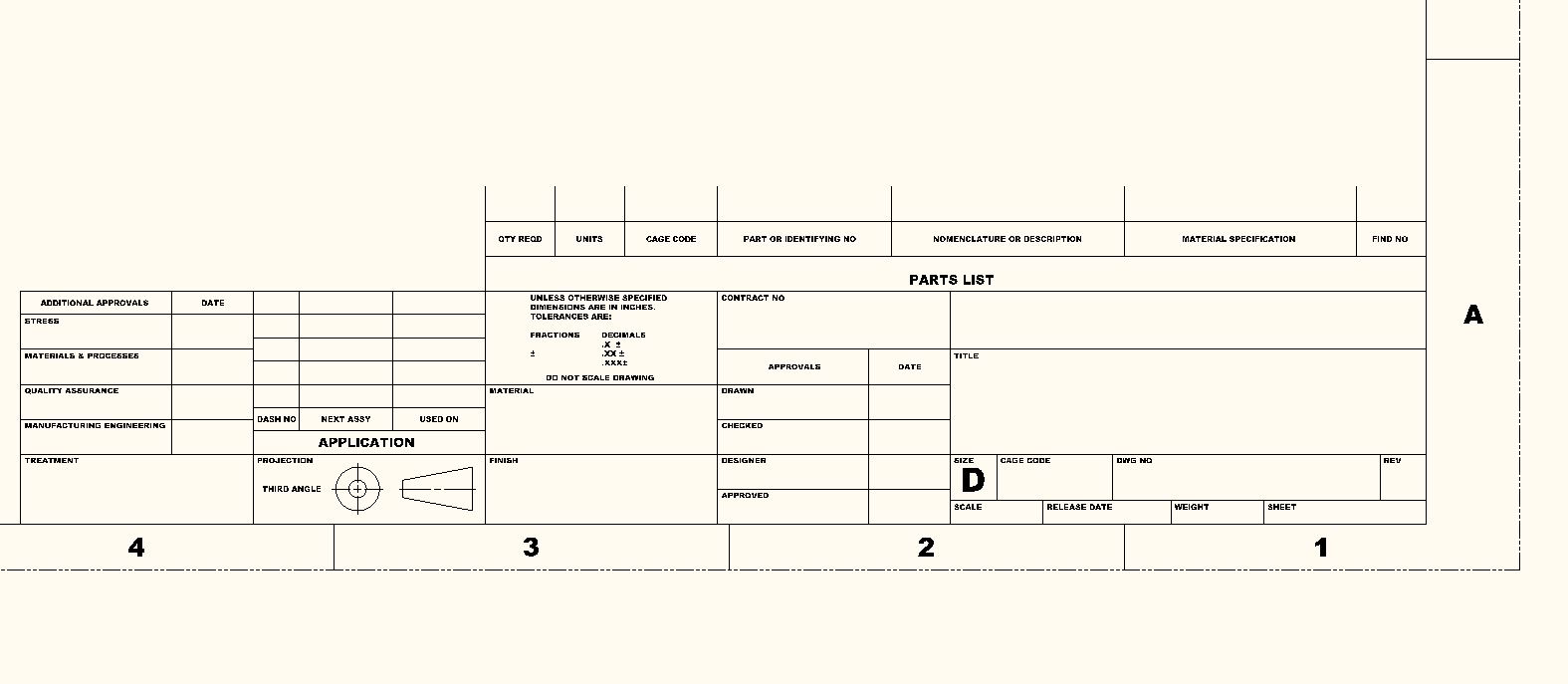 There you go, the staff of engineering in the past. Engineers did not do drawings. All drawings were done by the drafting group. Once in awhile there would be a board engineer that would also do drawings, but he was fellow you could barely take out in public and was never considered for management which was the goal of "all" engineers or a newbie, to introduce them to the true engineering process, sadly, completely ignored in college.
Today's engineering staff?
The "Purple Squirrel" Engineer!
This is a job requirement for Blue Origins.
But this is not unique to Blue Origins. I have seem many of these unrealistic engineering job requirements. Just search for a few. I was in a discussion with a few engineers and senior design draftsmen on this subject and one of the fellows said it was a search for the "Purple Squirrel". LOL
Blue Origin is a company where failure is not an option. These engineers are designing failsafe systems. They are not in plastic product packaging, metal enclosures or other products that require little analysis.
No Joke, this is "Rocket Science"
---
Mechanical Design Engineer – Engines
BLUE ORIGIN Kent, WA, US

Take a look at the website this is not a trivial endeavor.

So, let's take this Job Description apart.

Please note: This is not a management position

.

Overview

As part of a small, passionate and empowered team, you will lead the design, development and test of cutting edge rocket propulsion technology. This hands-on position involves you in all aspects of advanced design, analysis, build, test and flight operations. Utilizing a wide breath of engineering skills and strategic technology initiatives, you will be responsible for delivery of engineering solutions that satisfy the harsh requirements necessary in propulsion systems. Mechanical design needs range from static components and systems to complex mechanisms under extreme temperatures, pressures and flight environments. This position will directly impact the history of space exploration and will require your dedicated commitment and detailed attention towards safe and repeatable spaceflight.
Responsibilities
Participate in the entire design cycle, including conceptual and detailed design, thermo-fluid modeling, structural analysis, development testing and qualification
This seems like a big job for one person.
Take a look above at the staff of an engineering group years ago. They are not looking for a manager, just a design engineer where the basic design starts with parts.
Generate component and assembly drawings with application of GD&T per ASME Y14.5
He/she has to be a draftsman? The draftsman would be trained in these subjects, personally I was trained in a 480 hour Boeing sponsored drafting training program.
When a draftsman came out of school the would be put in a drafting group and under the wings of many experienced senior draftsman. Drafting was a mentoring trade. The draftsman would draw a drawing and give it to the checker who would correct the errors. Then back to the draftsman to do the corrections, learning from every drawing. Help was all around, we wore our skill with pride. Yes, most of drafting was learned on the job and still is.
Draftsman's Motto: "My Experience is Yours!"
Now let's look at the engineer. Where does he/she learn basic drafting which includes detailing (dimensions and annotation) and tolerancing. As I have said this was in the realm of draftsman and engineer did not do it.
Drafting is just one part of the new millennial engineers responsibility as shown in this job description. How does the engineer get proficient? No one around to mentor him/her. They are basically on their own.
Create documentation for assembly and testing of development and flight hardware
I thought they were looking for a "design" engineer? Now they have to be a test engineer?
I am not sure where any one person would have time to design, detail, check and release the engineering documentation than add testing of the flight hardware. I am sure there are many more engineers on the project. This should be a different job description. Just shows the ignorance of engineering management mixing many jobs.
Participate in fluid component and subsystem level testing including planning, execution, data reduction and analysis
Who is in charge of this project? This is ridiculous.
Develop project development plans, schedules and cost estimates
Engineering, designing and drafting, where in the world is this guy getting the time. Where in the hell is management?
Minimum of a B.S. degree in engineering
Oh really, do they really think that anyone with a M.S. degree would really want to do this grunt work? A PHD? Okay, no snide comments.
3+ years of experience with component and/or complex system design
Give us a break. You will be training this fellow on the job if there is anyone with enough time or knowledgeable enough to hold his/her hand.
Proficiency in 3D CAD programs (Creo Pro/E preferred)
Yes, we knew he/she had to be a CAD Jockey too. This is the most important qualification. No company wants to train anyone on a CAD system.
"They will overlook all of the other qualifications to get a experienced Creo user". LOL
Just the complex constrained sketching modeling process alone of the convoluted and dated Creo is probably costing the project a fortune! Oh, that's right, Jeff Bezos is the richest man in the world. LOL.
Is 3D CAD Productivity an Oxymoron?
3D CAD Modeling Techniques
Feature Based Modeling and Streamlined Sketching Defined!
The Worst to Best 3D MCAD Systems Expanded!
Experience with GD&T analysis (ASME Y14.5)
More drafting skills. No, No, No engineers did not do drawings, that is where tolerancing was applied.
Oh yes, again something he/she had to learn on a previous job. They didn't have this in college. GD&T is not trivial and may take many years of application to be proficient. Go ahead and ask an expert! Oh yeah, there aren't any! Take if from someone that detailed before GD&T, it is rarely needed in most parts.
Detailed knowledge of pressurized systems and fluid components
Wow, this guy has to know everything!
Experience with leak and flow testing of hardware using cryogenic fluids and high pressure gases
More applicable experience? And Creo too? LOL
Knowledge of fabrication, inspection and quality control relative to manufactured components
Where in the hell does this guy learn this stuff?
Working knowledge of materials and treatments
In what industry? Most of these requirements are learned on the job. I really think they should not give the moniker "Engineer" to a new graduate. I suppose you could use "Green Engineer" and then continue with other colors defining his/her experience the highest of course being "Purple". LOL Like draftsman at Boeing went from "E" draftsman to "A" draftsman. I left Boeing as a "D" draftsman.
Must be a U.S. citizen or permanent resident alien
Ah... you must be Chinese or Indian!! LOL
Desired???
Knowledge in the use of FEA analysis tools (ANSYS preferred)
There you go. Can you imagine how long it would take to design a part? I suggest we start in college with pertinent classes to get an individual qualified for a world without draftsmen. But then you have know what the world with draftsmen was like.
Familiar with ASME Y14.100 and Y14.41
Oh, oh I bet there a not 2 engineers with 3 years experience that even know what these are. No, I am not going to tell you. LOL
Sadly, it looks like Blue Origins was sold the MBE bill of goods! Well that locks them into Creo forever. LOL
Why MBE/MBD/PMI Will Fail Part II
Hands-on experience with machining, welding, and building
WTF? Is this some kind of joke? If you are an engineer, is this what you really signed up for. I can see a small company where the engineer was the chief cook and bottle washer. But a large company, it just cannot function with this engineering environment.
Pre-CAD most young engineers were assigned to drafting for a year to understand the true engineering process. Then moved to lead positions managing a few draftsman always with the target of moving to upper management, for damn sure they were not signing up for a job on the floor. Okay, Okay the liaison engineers were! The draftsman did much of the design work and all the drawings. There was virtually no management path for draftsman.
Conclusion:
This is an incredibly unreal job posting. There are quite a few disciplines. Design engineer, 3D CAD engineer, draftsman, checker, stress engineer, materials engineer, manufacturing engineer, detailer, test engineer, etc.
As you could see before CAD it was a much more clearly defined and productive process. Each one doing their job "concurrently". Is engineering management this ignorant? More than likely it is now managed by millennial engineers that are twice removed from an effective engineering environment.
Product knowledge, proven standards and
work force continuity is the formula for design success.
Decades ago, I remember a couple of lead engineers complaining to me, now that they had a word processors they had to write their own reports instead of previously passing them off to the secretary to type them up.
That is a description of problem in a nut shell. It seems that the industry is completely unaware of the value of time by the different jobs in a company. The degreed engineer is now the same as the draftsman as the secretary and soon the janitor with that last new requirement:
You must be able to clean up your mess: proficient at sweeping, dusting and mopping.
---
List of engineers Blue Origin is looking for.
This is just a portion of the list. It Makes you wonder about the engineering turn over in this company.
No, I am not going into space with them, but then, I would never go into space.
You would think that they would set up a system like the old days with the different responsibilities delegated. You can see they have all of the engineering skills defined. But you can see by the job description the "Mechanical Engineer" has to have many of the skills of specialty engineers below. But I really doubt management has the skill or understanding to create a productive engineering environment.
---
Engines Thermal Engineer
Chief Engineer – New Shepard Production and Operations
Structural Engineer/Analyst
Manufacturing Engineer III
Avionics Systems Engineer - Engines
Avionics Hardware Test Engineer - Engines
Senior Flight Operations Engineer
Electrical Engineer - Engines
Hardware-in-the-loop Engineer - Engines
Mechanical Design Engineer - Engines
Mechanical Engineer - Test and Launch Engineering
Software Engineer - Infrastructure/DevOps
Operations and Maintenance Engineer - Actuated Systems
Navigation Engineer - Senior
Senior Software Engineer (Customer Experience)
Ground System Modeling and Simulation Engineer – New Glenn
Senior Software Engineer - Integrated Ground Systems
Operations Engineer II
Senior Manager, Operations Engineering
Thermal Protection System and Paints Manufacturing Engineer
---
Much of the grunt work was done in the past by Draftsmen. Today, all of the engineering work requires a degree. Look through the list. No draftsman, no engineering tech, no engineering technologist, no one without a degree.
Engineering Technologist? Engineering Technician?
Why is that? What changed in the transition to 3D CAD?
The Death of the Draftsman or "Where has all the talent gone?"
Like all engineering companies all of Blue Origins work is based on modeling single parts. All of the engineering efforts are to make those parts functional. Then the documentation of the part, manufacturing of the parts, then the final assembly of those parts.
3D modeling can be done by anyone. We have a term we called those that did not do design, 3D CAD jockeys, they could really model fast but had no idea what they were designing. The time wasted working with these fellows was huge. They had no concept of form, fit and function, and DFM (Design For Manufacturability) was a joke.
Nope, I could never qualify for a job there. No degree. My expertise is in form, fit and function design and concise, complete and unambiguous documentation. Does every part really need an engineer with the requirements above?
Hardly
---
Here is a comment I received from a customer and professional I have the utmost respect in reference to his search for design engineers. This comment was one of the reason for this article and the notice in my Linkedin profile for the Blue Origin job.
---
Hi Joe;
I still receive your newsletters and tend to read through them about every other month or so.
Being an old guy as well, I do enjoy your blunt criticism of what engineers are becoming, hiring someone young anymore is a real struggle. I think being raised on an iPad and Xbox is really hurting our next generation of engineers. Most have zero hands on skills and that directly translates into really bad CAD models.
---
I responded
Here are the articles he is referencing. I send out a newsletter every other week if you would like be put on the mailing list Please fill out this form.
Engineering Ignorance Defined V
Altering the Model for PMI Documentation?
Is this what it has come to?
---
Hi Ray,
Thanks so much for validating my viewpoints.
I left the industry in 1987 when I founded TECH-NET.
I really don't know how it changed so drastically.
As you know I was actively supporting all of the Boeing suppliers and things were going fine until the implementation of Catia 5 and PLM.
The millennial engineer is twice removed from an effective engineering process.
I was debating with a Millennial engineer. I finally looked at his profile. He graduated in 2006. He has never talked to a professional draftsman. He never realized how a real engineering department worked.
They now have Millennial engineers in management positions. If that doesn't scare you, I don't know what would.
In 2003, the 787 was still manned by engineering techs (draftsman), but the 797 will have none. It will be fun to see what happens. Amazingly, the first 12 787 could not be delivered due to being out of spec.
It truly is shocking that Boeing would eliminate the total drafting and documentation control group and hand it over to Dassault and BCS (Boeing Computer Services) now, Information Technology and Data Analytics. (How obscure it that?)
As for Catia and Solidworks, as you can see they have no idea what the engineering process is.
All of the CAD companies are scrambling to keep the users on board. Keeping the engineering documentation tied to the CAD system is the last ditch-effort.
If the major companies wake up to the simplicity of engineering documentation it doesn't matter what system, they use.
It is interesting todays engineering environment is a gold mine for great topics. They are stacked in front of me. You will not be disappointed… LOL Joe
One more thing.
It would be simple to get the young engineers up to speed.
First Semester.
One class in manual drafting, nothing serious just a bit of the basics playing with the manual tools.
Basically history of how design was done. No need for electronic drawings.
Now they may bump into this with simple schematics like floor panel placement or seating charts, etc.
Then a class in drawing conversions to 3D models pointing out the design process of the parts, Simple to complex.
This would kill two bird with one stone, form, fit and function design and 3D CAD training.
Then a final class in detailing and tolerancing.
Then off to classical engineering based around CAD/CAE
What do you think?
Joe
---
Ray's truly "shocking response"
Joe;
Don't leave out how to operate basic hand tools and maybe a manual mill.
I can't tell you how many young engineers and production people we hire that don't know how to use a pair of Vise Grips or screw together a 2x4 fixture and make it come out square.
It is very scary.
We now have 30 staff here, we tend to keep 1 of 4 production people that walk through the door because they don't have any fundamental skills. I find most of the gringos that grew up in middle income families are the worst; most of our production staff are either Hispanic or female. We are paying good wages, just struggle finding good people. We don't ask much:
<![if !supportLists]> · <![endif]> show up on time
<![if !supportLists]> · <![endif]> be proud of what you do
<![if !supportLists]> · <![endif]> be safe
<![if !supportLists]> · <![endif]> be clean
On the engineering side, I am 0/4 in the last 6 months. I am a big Mark Twain quotes person, "Show me, don't tell me" being one of my favorites. I am finding many engineers so over exaggerating their skill set it is not even funny. When you hire someone as a tooling engineer and they claim to have design, programmed, and machined 5-axis tooling and you find they don't have the first clue on how to run simple 2 ½ axis parts……….I tend to get impatient quickly.
It's not hard to be honest, and even after they have been called out, I offered to work with them to come up to speed. Do you know how frustrating it is to watch someone sit in front of an idle mill for 2-3 days while trying to figure out MasterCAM for which they claimed to be an expert…………………..ahhhh!
Just because you worked in a building with a 5-axis mill does not mean you know how to program or operate it. I call this lying, people don't react well to that word.
I have a summer intern here now, he's a senior at WWU's composites program. Nice kid, but currently not even tape measure qualified, I need him down in the 0.xxx inch range and he's currently +/- 1"L.
Would be good to catch up some day.
I have a new potential client/investor in tomorrow, really going big into unmanned aircraft development. Should be a fun day.
Going crabbing on Saturday, need some salt air.
Ray
---
There you go real life experience with trying to hire qualified people. I would love to see the engineering process that is used at Blue Origin.
I responded, of course, I never know when to shut up!
Hi Ray,
I have been in contact with a few others in the trenches.
Most are still trying to deal with the engineering process due to the CAD systems.
Worker quality is not even on the horizon.
Have you seen this article. I have an article or two on ever engineering situation.
I think this is probably the most shocking article.
Engineering Documentation Today!
You have been very lucky not to bite the PLM/PDM/MBE bullet.
Joe
---
I have sold 3D IronCAD to a fabricator that really did not need 3D just because he couldn't find an engineer that could read or design with drawings!
Now Ray is a small company, can you imagine this level of incompetence in a large company?
Not only in the new hires but the current staff.
Engineering is in CHAOS!
I can tell you the old system was much more productive. All we did was add the 3D model.
So how do we get back there with 3D CAD. Remember that is the only difference from the "drawing" days of the past.
It is relatively easy.
First we have to eliminate the problems to start clean.
Dump PLM, MBE, MBD and all related processes.
Yes, you will probably have to keep a bit going for a while.
We now implement a more functional document controls system with standard engineering deliverables.
That is all we have to do. The design process is what it is no matter what process is used. There is no way to standardize it, just make sure they have great design standards to work with.
---
TECH-NET Engineering Services!

We sell and support IronCAD and ZW3D Products and
provide engineering services throughout the USA and Canada!
If you would like more information or to download ZW3D or IronCAD
---
If you are interested in adding professional hybrid modeling capabilities or looking for a new solution to increase your productivity, take some time to download a fully functional 30 day evaluation and play with these packages. Feel free to give me a call if you have any questions or would like an on-line presentation.